About the DTP
The GW4 BioMed MRC DTP brings together the Universities of Bath, Bristol, Cardiff and Exeter to develop the next generation of biomedical researchers.
Students have access to the combined research strengths, training expertise and resources of the four research-intensive universities with opportunities to participate in interdisciplinarity and 'team science'. Additionally, many of our projects are co-supervised across at least two universities, which allows our students to join existing and emerging research partnerships.
Our PhD projects align with one of the three strategic research themes that characterise the GW4 BioMed MRC DTP:
---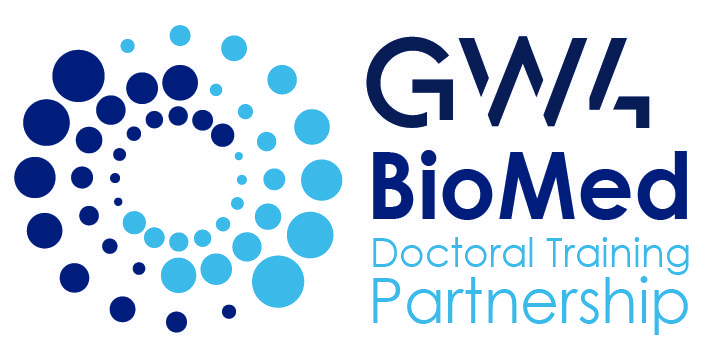 The DTP has awarded over 90 studentships over 6 cohorts in it's first phase, to UK, EU and International students.

Building on our success, the GW4 BioMed DTP has been awarded funding to continue with BioMed2. We are recruiting a further 64 students over 3 years starting in October 2022. 
---
About BioMed2
The portfolio of PhD projects available through BioMed2 reflect the collective strengths of the Doctoral Training Programme:
quantitative skills (including mathematical modelling)
using data for discovery
in vivo skills
interdisciplinary training and approaches, including imaging (physics, engineering), chemistry and health economics
The DTP places a strong emphasis on developing these cross-cutting skills and may fund excellent projects that sit outside the strategic themes. These projects must focus on one or more skill priorities. Funding is available for 4 years.
The training programme has three strands:
research skills
professional career development skills
opportunities to broaden horizons (including placements, research visits, public engagement internships and a bespoke programme of research training)
Events throughout the programme will develop researcher communities across the partnerships. To read more about the programme visit out What We Offer page.